We are dedicated to providing only the Highest Quality Saffron and 100% Pure Premium Saffron Spice to food dishes from all over the world. Our strict quality control division always makes sure that only the top quality of saffron flower's stigmas is handpicked from our farm. Action saffron is laboratory tested in accordance with ISO 9001, ISO 14001, ISO 10002, ISO 10004 in certified labs. We test for color, aroma and flavor.
From among the most important goals of Action Saffron is to produce and offer organic and pure saffron.  Thus, meeting technical and hygienic rules and principles before and after harvesting, hiring the expert and experienced contractors and benefiting from Research & Development Department and the best scientific and laboratory facilities, it produces the products that exactly meet the characteristics stipulated under the latest updated world standards. Moreover, Action Saffron produces the saffron product of the best quality and also establishes the suitable grounds for presence of its products in domestic and international markets including Europe, Asia and Africa accordingly.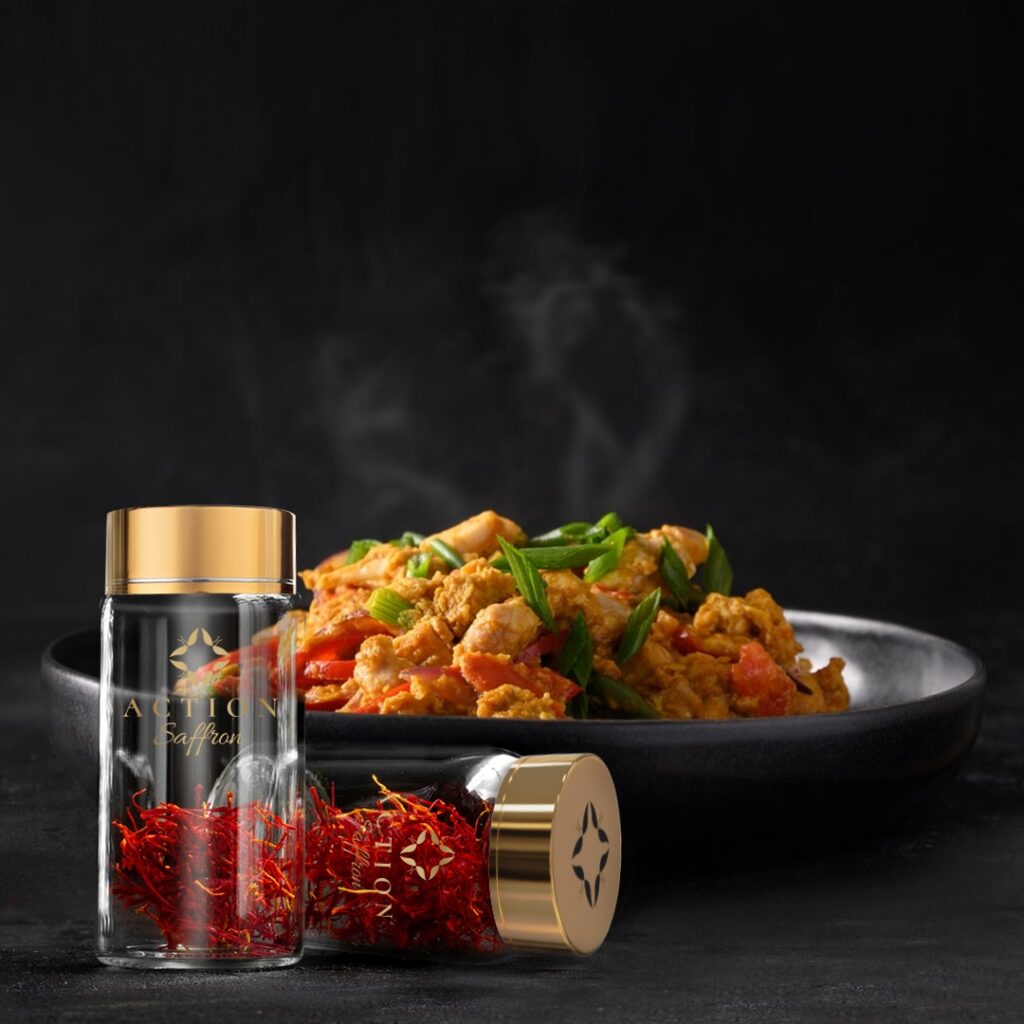 Ecology, health, care, fairness and justice are the four basic principles of organic farming. In the organic production of saffron, the same as all other organic products, it has to follow the four mentioned principles. Organic saffron producer measure the soil fertility through completely natural inputs and replaces the use of chemical pesticides with suitable agronomic methods. Therefore, in addition to taking care of the soil and ecology of the farm, it will also take care of the final product consumed by the consumer.